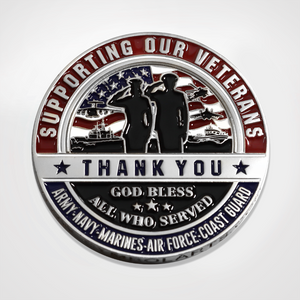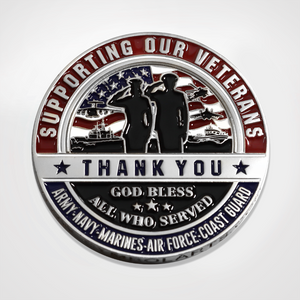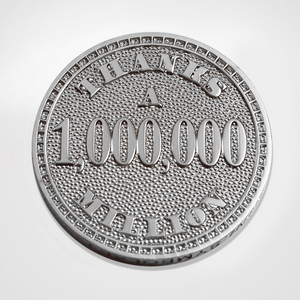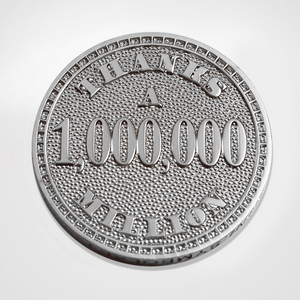 On Sale
Thank You Veteran Coin

BACKORDERED NOTICE: Please note, this item is currently on backorder. You can still purchase the item but it will not ship until late 

October.
Thanks a Million - Veteran | Nickel Plating | 1.75″ | Soft Enamel | Brass



A challenge coin designed in thanks and appreciation of our countries Veterans. Hand them out to your local service members and Veteran organizations and say "Thanks a Million" for the sacrifices they made.